MWG Client Portal: Group Participants Registration/Use
How to Register
Please Note: To register for the Client Portal, you must know your group number. Your group number may be obtained from the Group Administrator.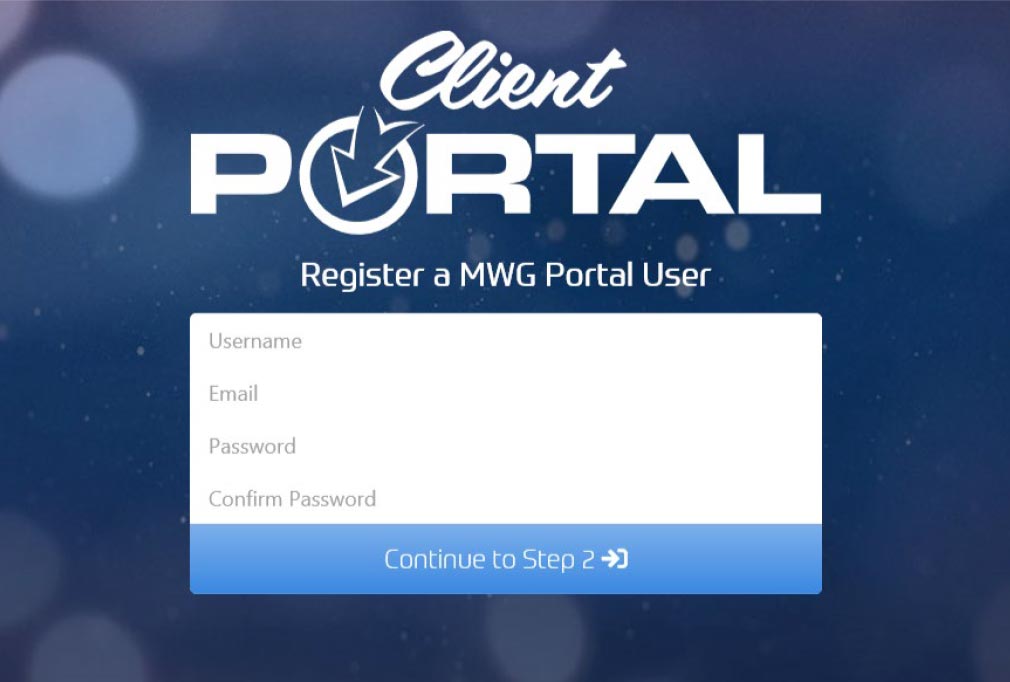 Step 1
Choose a Username
Provide a valid Email Address
Create a Password
Click the "Continue to Step 2" button.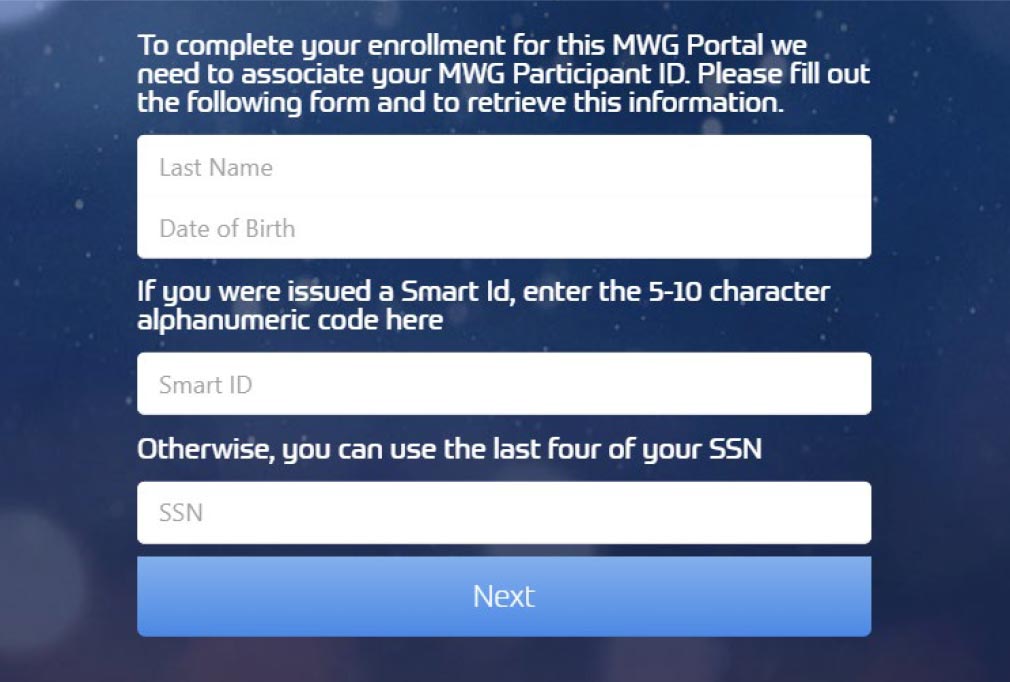 Step 2
Enter your Last Name and Date of Birth
Enter either the last four digits of your Social Security number, or the Smart ID found on your ID Card.
Click the "Next" button to continue to the Dashboard
View Claims
To view or download your claims, click the "View Claims Information" button. You can sort claims by "Type" or "Date Range" to help locate a specific claim. For each claim, you will be able to view the E.O.B. (Explanation of Benefits) and download the document.

The Dashboard will also allow you to view your Premium Saver medical plan, personal information, dependents, group information, and claims.
Click the "Documents & Forms" dropdown to view the PHI Authorization form and the How to File a Claim form